The petrochemical and chemical processes require individual solutions

Petrochemical and chemical plants have been among Sahala Hex's key customers for more than 50 years. This means that our product selection covers the industries' most exacting equipment and solutions, such as
tubular heat exchangers
feed water tanks
steam accumulators
Sahala Hex's solid process experience of the petrochemical and chemical processes and their material requirements, plus the company's consistent development of products and manufacturing methods guarantee that our individually designed equipment will function reliably and efficiently in any installation.
An example of this policy is the fully automatic MaTIC 500 orbital welding system, which is used to connect heat exchanger tubes to tube sheets. The new technology enables us to always produce high quality welds, with an identical quality level repeated time after time.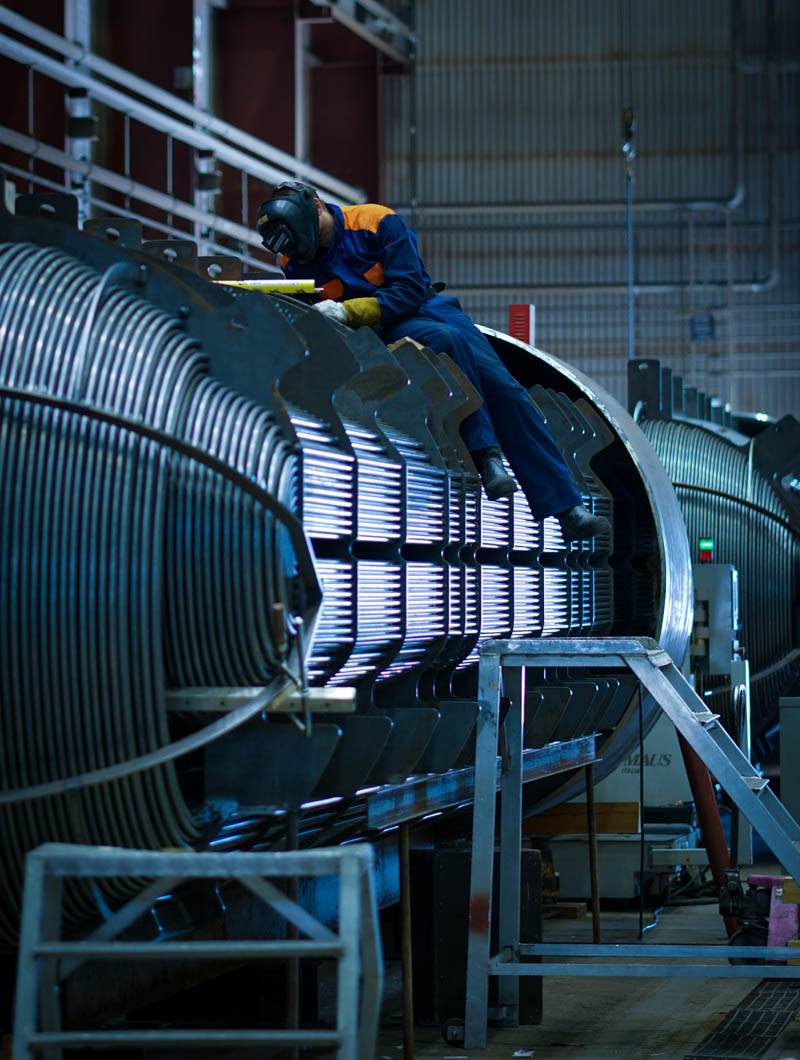 The composition of various processable substances has always imposed exacting requirements on process equipment in the petrochemical and chemical industries. However, the required standard is continually rising as a result of new process methods, new chemicals and the increasingly stringent standards for raw materials used in oil production.
As the process conditions are currently much harsher than ever before, the manufacturing materials must be selected individually, in accordance with each installation's special requirements.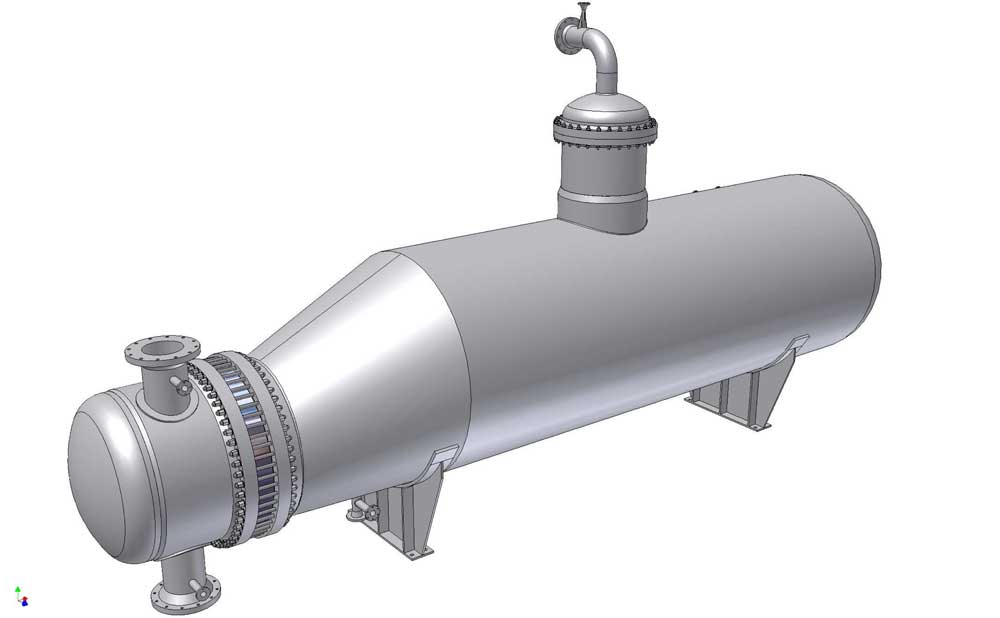 Nevertheless, mere material selection is not enough – you must also master the manufacturing processes and particularly the welding methods, in compliance with the process-specific special conditions.
Due to the great variety of these process requirements, we use an extensive selection of raw materials. The following sets out a few typical examples of the metals we process:
carbon steels (CS, LTCS)
stainless steels
duplex and super-duplex steels
super austenitic steels  (6Mo)
heat-resistant steels (e.g. 1.25Cr 0.5Mo, 2.25Cr 1Mo, 5Cr 0.5Mo)
compound materials
nickel alloys (e.g.  Alloy 825, Alloy 625, Monel 400)
aluminium
titanium
Special process requirements and material properties are also observed in our design and manufacture which use state-of-the-art technology as required, including vibration analysis for the mathematical modelling of equipment vibration and the Finite Element Method (FEM) for material strength calculations. We also have a complete set of approved welding methods covering a wide variety of materials and process requirements.