Industrial maintenance and installation services
The quality of our services is based on our professional staff with solid experience in the engineering works and process industries. Also, our modern maintenance methods, engineering works and R&D done at our competence centers, also strengthen our maintenance operations. In addition, we utilize a selected supplier network in our projects.
When planning overall maintenance, we first perform a facilities survey and analyze the current condition of the equipment. Based on the research results and cost and profitability calculations, we draw up a maintenance plan that covers the entire production works: processes, machinery, automation, electrification, hydraulics, and real estate.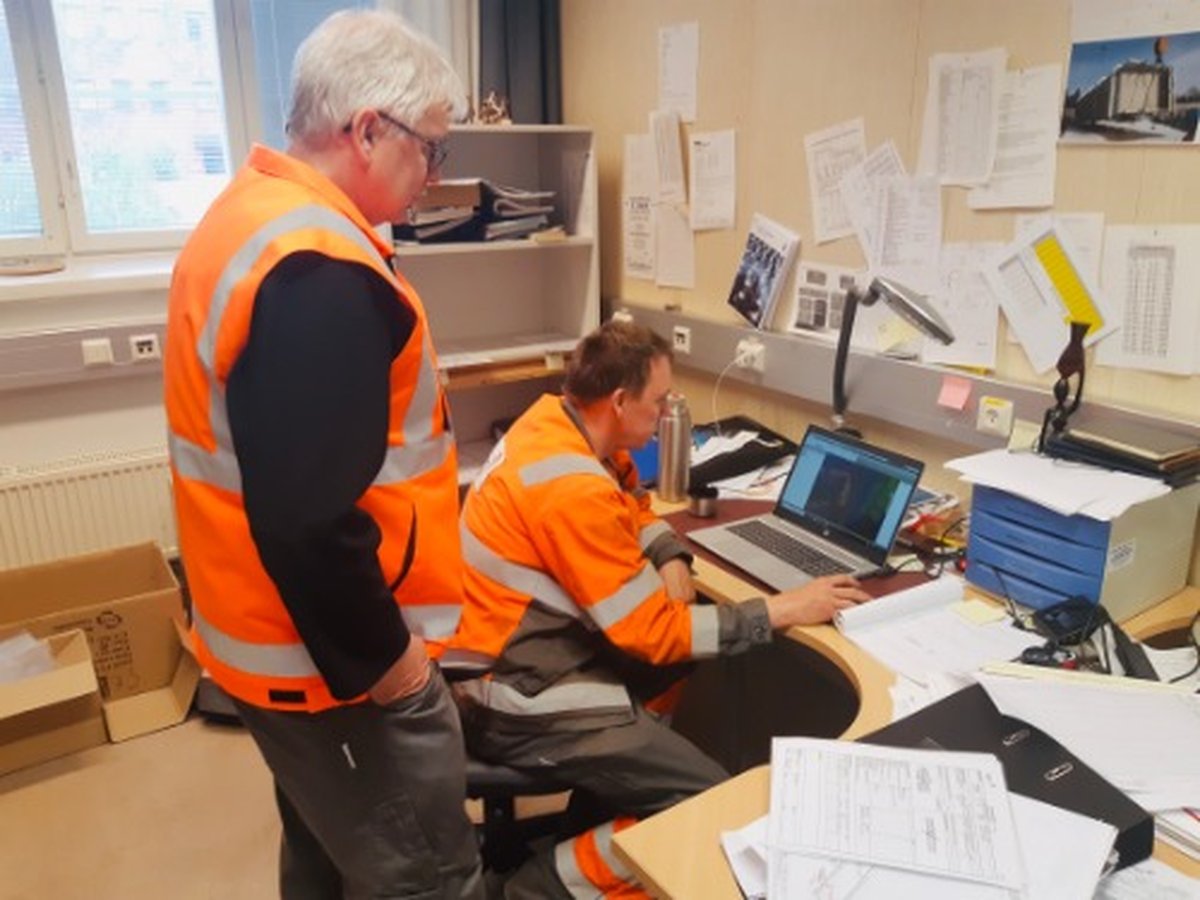 The plan ensures that maintenance activities keep production efficient and minimize embarrassing disruptions. Doing the right things also ensures that care and maintenance are appropriate and cost-effective.
Our maintenance service products include:
maintenance programs

preventive maintenance

condition monitoring

hardware repair

troubleshooting

maintenance of consumable components

electrical and automation maintenance
In addition to maintenance, our service can include monitoring the efficiency of production and planning and implementing process and equipment development projects. Continuous monitoring prevents an inconspicuous decline in production efficiency and quality consistency. Development projects, in turn, ensure that all the equipment are technically and economically up-to-date and production capacity is in full swing even after several years.
In addition to continuous maintenance, time-to-time production machinery requires more extensive maintenance and repair measures. SSG Sahala also specializes in demanding maintenance projects for industrial plants, such as annual and downtime maintenance, maintenance of heat exchangers, boiler plants and industrial dampers, as well as major equipment repair projects.
Our installation service typically covers:
project management
planning
installation supervision
equipment installations
reporting
Our modern equipment, workshop capacity and, above all, our process expertise and experienced staff ensure that projects are planned with professionalism and carried out accurately and safely.
We use the SFS-EN ISO 9001: 2015 and SFS-EN ISO 3834-2:2921 quality systems as well as pressure equipment approvals in accordance with PED. Our steel structures have the CE mark in accordance with SFS-EN 1090 (EXC1, EXC2 and EXC3). In addition, we follow customer-specific instructions and standards.