Machine transfers and industrial relocations
Maintenance of machine tools
Maintenance of machines in the engineering industry and process industry, including special machines.
Our professionals have experience in servicing almost all brands of machines.
Our service covers the maintenance, repair, installation, modernization and spare parts services needed by the engineering industry. Our customers get full service effortlessly from one address.
Regular periodic maintenance ensures that there are no interruptions in production. They also increase the lifespan of the machines. Proper cleaning also increases the operational reliability of the machines.
We always try to arrange service times at the best time for the customer. In connection with each maintenance job, we make a maintenance report that verifies and documents the actions taken.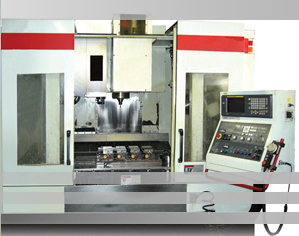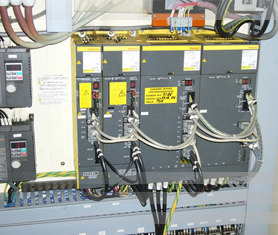 In case of malfunctions, our emergency number 020 743 8660 is available 24/7.
Our customers value efficiency, and they benefit from the versatility of SSG Pajaservice. Our service covers mechanical and electrical repair work as well as control fault repairs for different brands of machine tools and process industry machines.
Actions taken in connection with fault repairs improve the operational reliability and service life of the machines.
It is our honor to get the machines in good condition and in production as quickly as possible, and based on the fault notification, we send our experts to the respective site for the repair task.
The experience of our installers helps to diagnose problems reliably. In addition, we have direct connections to brand maintenance of machines/controls and, if necessary, to machine manufacturers.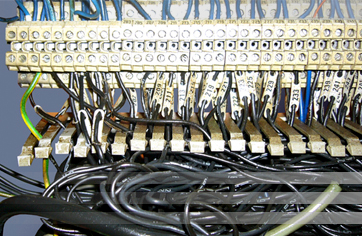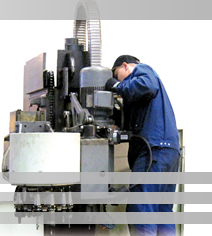 Electrical and automation work, CNC controls and factory automation
Electrical and automation design is a key part of our operations alongside machine and equipment design. Experienced electricians and design engineers work in our electrical department.
repair of acute electrical faults for CNC-controlled, logic-controlled and manual machines. Strong experience with, among others, the following controls: Fanuc, Siemens, Heideinhai, on the logic side Omron and Siemens.

partial or complete modernization of control centers (machine renewal, for example, down to the main switch). We implement the control centers either ourselves or as a subcontractor. Testing, test driving, training and guidance. Proper documentation. Our technical support also helps after the warranty period.

machine transfers with the mechanical department on a turnkey basis.

machine/control training at the customer's place.

procurement of spare parts also from abroad and installation of parts.

free telephone advice in matters concerning electrical systems (not all minor faults require an on-site visit). creation of control back-up floppies (memory backup in case of battery failure) + SPRAM packages for Fanuces (memory card+CD).

regular annual maintenance work on the electrical system.

the most common spare parts can be found directly in our warehouse, and for example we can get Fanuc parts from a central warehouse in Europe with a delivery time of less than a day.

the spare parts we sell have either a one-year or six-month warranty (older Fanuc parts are so-called refurbished old parts). Through us, you can also order services from different suppliers, for example buy paid options for Fanuc controls.

DNC cables.

maintenance/maintenance contracts (either the entire machine tool or only the electrical system)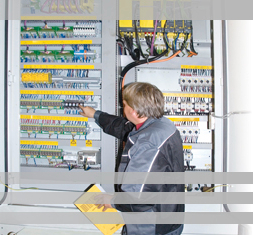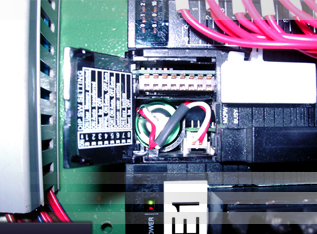 Basic renovations and modernizations
We have solid experience in basic renovations and modernizations of multi-brand machine tools.
Typical actions required by an aging machine are, for example, wiring work, renewing electrical components, renewing logic programs with user training, as well as refurbishing wearing parts and cleaning the machine.
Our partners in the modernizations have worked, e.g. Nucos Oy and Automaatio.niemi.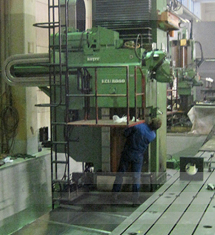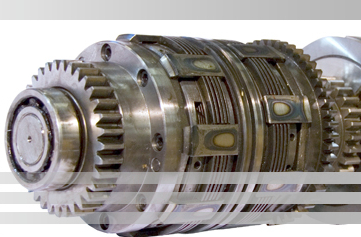 We deliver spare parts, maintenance parts and accessories for machine tools.
ball and trapezoidal screws and nuts

linear conductors

central lubrication systems, lubrication dispensers, filters, connectors and other accessories

hydraulic filters for machine

tools roller, bellows, spiral, and telescopic conductor

protectors wipers and tapes for wire and telescopic wire guards

energy transfer chains

control spare parts, memory batteries, servomotors

fuses and equipment fans

filters and gaskets

Westelettric – halogen, fluorescent and LED lamps for machine tools from stock

supplies for improving work and machine safety

oil separators for cutting fluid tanks
We supply spare parts for most machine tools.
Our suppliers are domestic importers and foreign manufacturers of machines and controls.
We supply spare parts and service functions for machine tools supplied by Suomen Wemex-Kone Oy, e.g. PBR, Union, Forthworth, Kiheung, Famup, Heckert, Eumach, Spinner, Unisign, Bergonzi, Pietro Carnaghi, Hurth Modul, Löser.