Design and manufacture of pulp mill equipment require solid process expertise
The pulp and paper industry has been among Sahala Hex's key customers for more than 50 years. Our solid process experience of pulp mill processes and their material requirements, plus the company's consistent development of product and manufacturing methods guarantee that our individually designed equipment will function reliably and efficiently in any installation.
An example of this policy is the fully automatic MaTIC 500 orbital welding system, which is used to connect heat exchanger tubes to tube sheets. The new technology enables us to always produce high quality welds, with an identical quality level repeated time after time.
Sahala Hex's product selection covers the most exacting equipment and solutions for paper mill processes:
tubular heat exchangers
steam accumulators
feed water tanks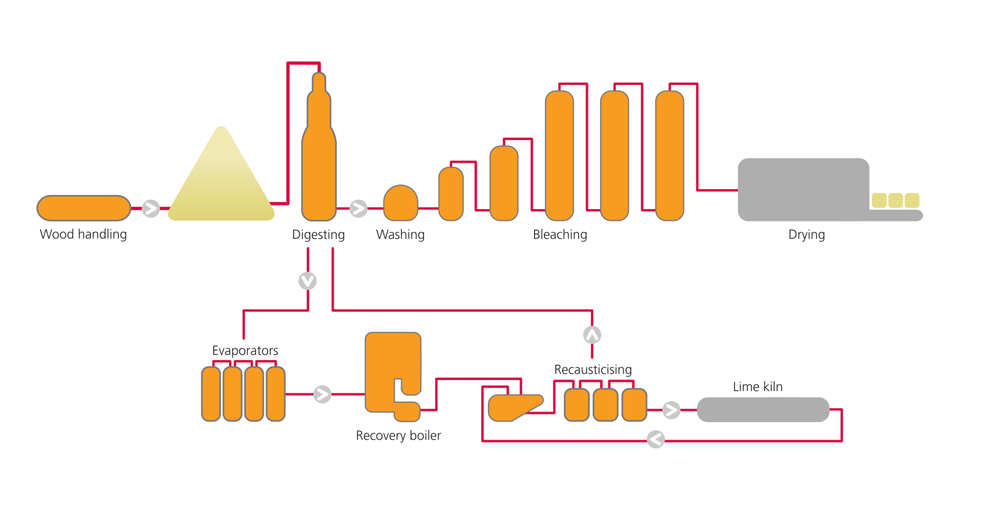 Sahala Hex's heat exchangers cover wood handling, digesting, washing, bleaching, recovery boiler, evaporators and recaustising.
Exacting process conditions require that all materials used in the manufacture of pulp mill equipment must be selected individually, in accordance with each installation's special requirements. Nevertheless, mere material selection is not enough – you must also master the manufacturing processes and particularly the welding methods, in compliance with the process-specific conditions.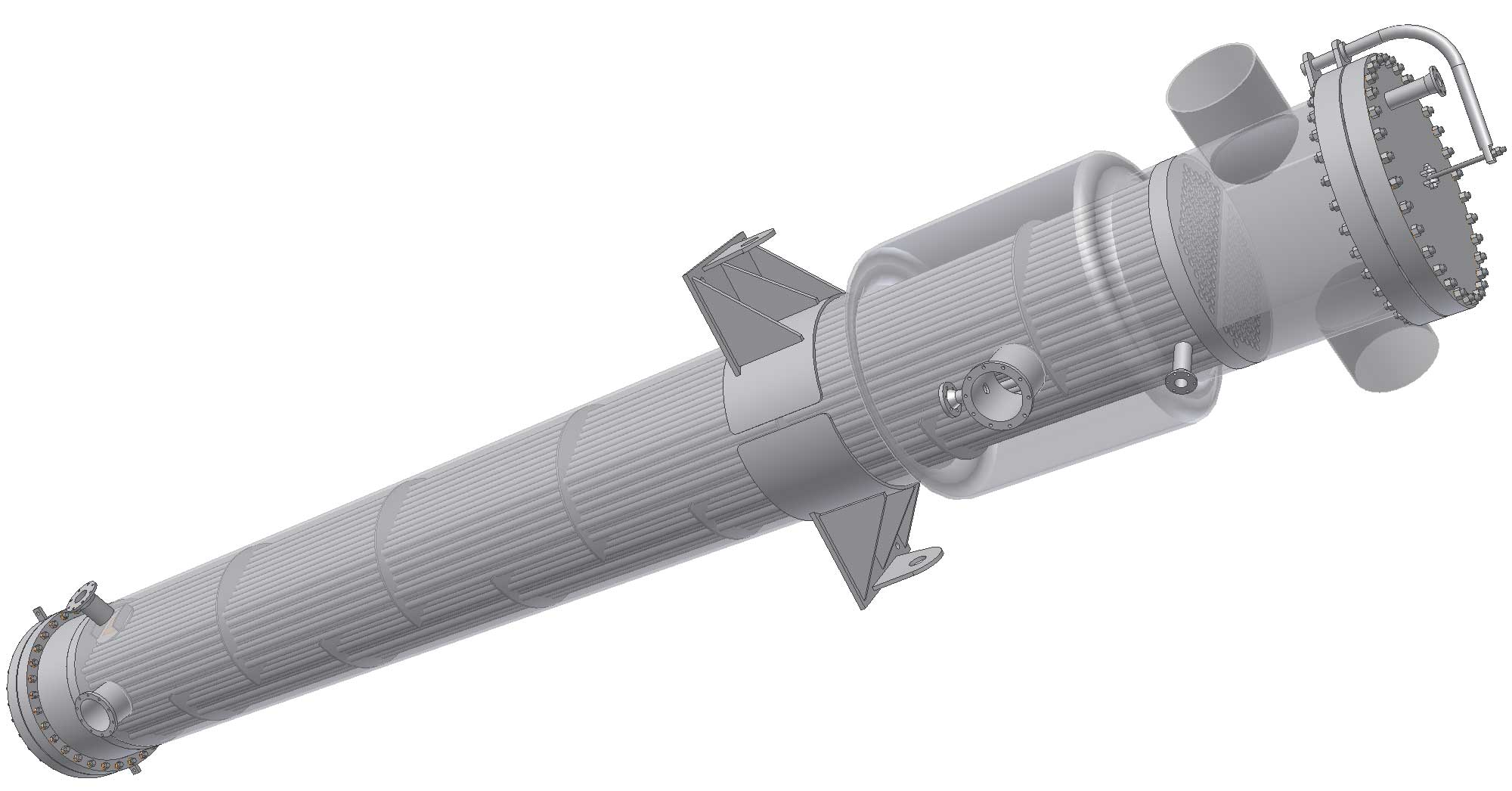 Due to the great variety of pulp mill equipment requirements, we use a wide selection of raw materials, covering all the needs imposed by pulp mill processes. 
A few examples of the metals we process include:
stainless steels
duplex steels
super-austenitic steels  (6Mo)
compound materials
carbon steels
nickel alloys (e.g.  Alloy 825, Alloy 625, Monel 400)
titanium
Special process requirements and material properties are also observed in our design and manufacture which use state-of-the-art technology as required, including vibration analysis for the mathematical modelling of equipment vibration and the Finite Element Method (FEM) for material strength calculations. We also have a complete set of approved welding methods covering a wide variety of materials and process requirements.
Mere thermodynamics is not enough for pulp mill heat transfer solutions
The tough pulp mill conditions impose extremely exacting requirements on heat exchangers. Extremely high pressure and temperature levels are not the only challenge – pulp mill heat exchangers must handle various liquors, contaminated condensates and other substances whose composition, impurities and viscosity vary significantly. These process variables and disturbances require much more than optimal thermodynamics in terms of heat exchanger constructions.
Achieving total control and true mastery of these factors in heat exchanger development, design and dimensioning is impossible without solid, in-depth experience of pulp process behaviour. Sahala Works has gained this experience from thousands of heat exchangers over the past decades.
Our exchanger offering covers the whole pulp mill:
Digesting
Liquor heaters
Liquor coolers
Primary and secondary condensers
Turpentine condensers and coolers
Chip bin condensers
Washing and bleaching
Effluent coolers
ClO₂ heaters
Filtrate heaters
Evaporator plant
Primary and secondary condensers
Stripping column condensers
Liquor heaters
Condensate coolers
Thermosyphon reboilers
Recovery boiler
Sweet water condensers
High pressure preheaters
Indirect liquor heaters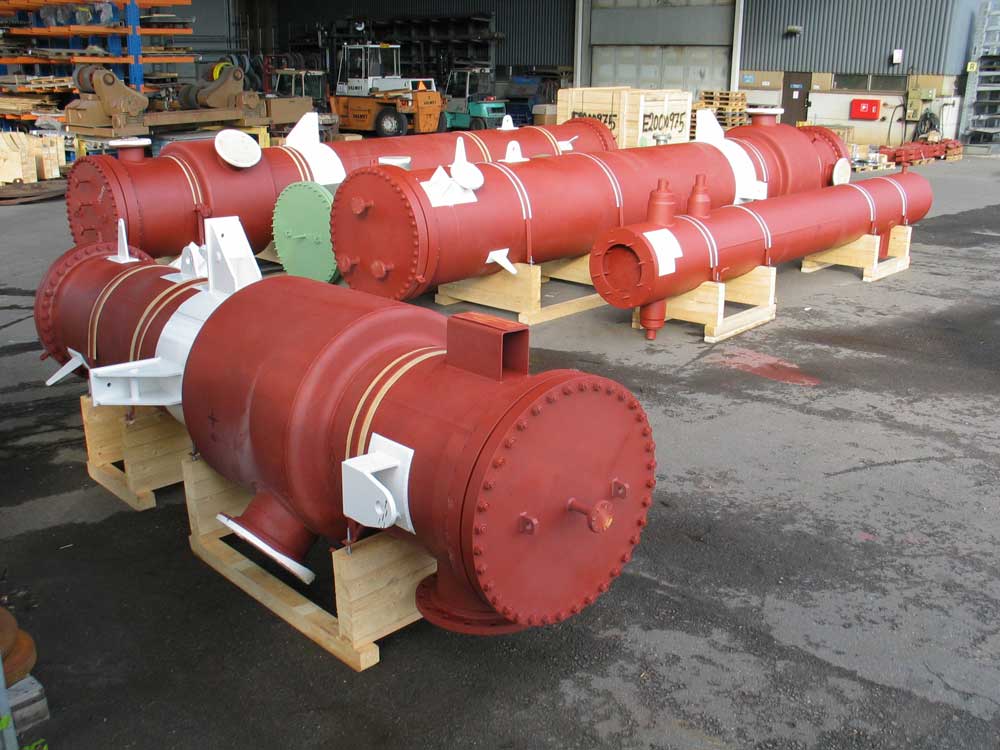 Sahala Works manufactures lamella and tubular type evaporator units for the leading evaporator plant suppliers such as Andritz and Metso. And hundreds of pulp mills throughout the world are using our evaporator units to boost their production efficiency.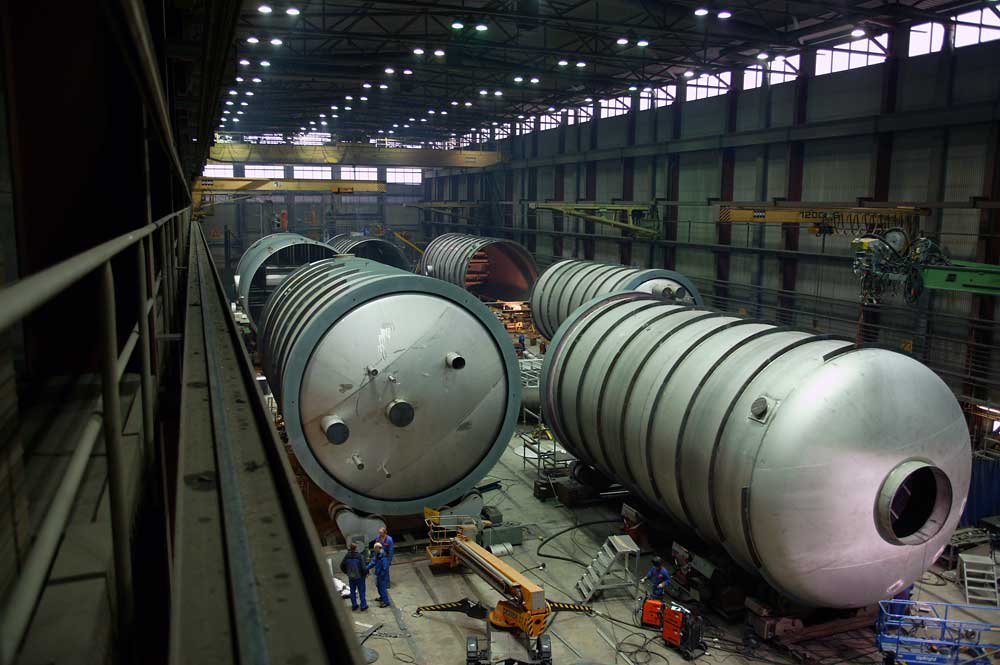 Sahala Works' structural solutions for feed water tanks are the result of long-term product development work. Degasification systems operating on the cascade or spray principles, as well as the entire feed water tank, are all individually designed and dimensioned to match each plant's specific requirements.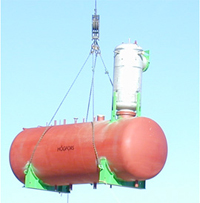 A steam accumulator is a central element in the steam systems. It can be used to balance steam production and to compensate for process load variations and unexpected malfunctions by increasing the steam volume in the network, or by storing the surplus steam produced. The steam accumulator can also function as a short-term power reserve, when steam production is interrupted.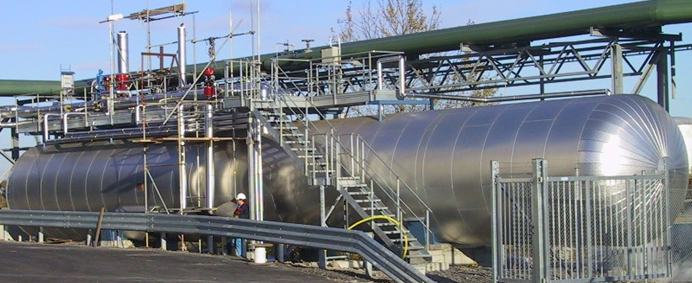 Sahala Hex's steam accumulators are designed and dimensioned in accordance with the steam network's process technical requirements and mill-specific production strategies. This ensures that the construction of the accumulator is cost-effective, suited to its purpose, and functions reliably even after decades of pressure variations.
Sahala Hex designs and manufactures robust debarking drums for wood handling. The largest drums that we have supplied have been longer than 60 metres. The drums' surface and support constructions are designed to be durable to suit a variety of conditions. In addition, our drums are highly suitable for the renovation of existing drum installations.